Financing
Visit the Johnny Landoff Autoplex Finance Department to get pre-approved online.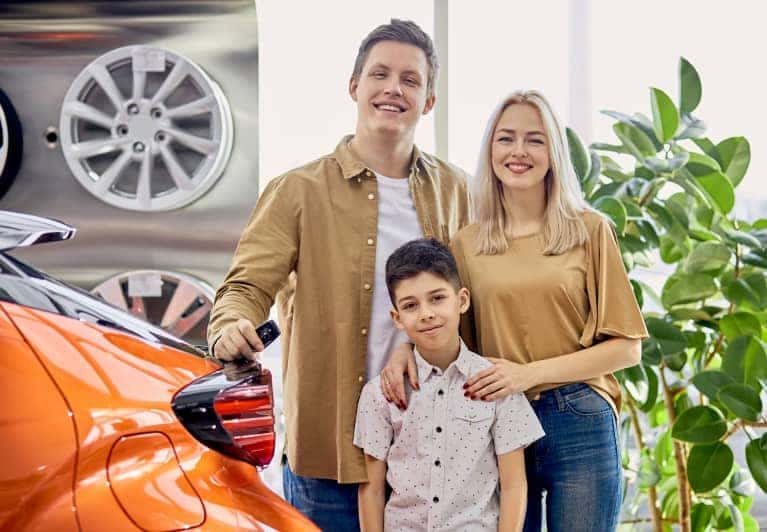 Reviews
Excellent experience with Kyle and Jim, I bought my 2012 Corvette here in May and they were both excellent, no pressure. I had 1 issue with service on a door actuator but that was a misunderstanding that was quickly resolved. If you're looking to buy a Corvette this is the place to go. Thanks to Jim and Kyle for making a 6 yr old kids dream of owning a Corvette come true 👍
I'm the lucky purchaser of the 2012 GMC Acadia, I gotta tell you , I have never been more comfortable and pleased with a car dealership, ever! My last purchase was a new Chevrolet HHR in 2006, it's been a great car , I have had no complaints at all, the only thing I had to replace was the plastic door handle in the inside of the drivers door, had to do that twice but admit to being a bit rough on it . Well the HHR has 220000. miles on it and I still plan on driving it to and from work when ...
Purchased a beautiful 2002 Grand Prix from these guys. Would go back again. As promised I was in and out in under an hour. They rock!
Welcome to

Johnny Londoff Autoplex
75 Years and Stronger than Ever!
Our story had its beginning in North St. Louis in 1940. We are very strong in supporting the community. We are St. Peters's preferred auto group. Johnny Londoff Autoplex offers used cars and trucks for sale from brands like:
Are you wondering "what's my vehicle worth?" If you are planning to trade in your vehicle, check out our value your trade section to learn the true market value of your current car.
Find the perfect vehicle for your lifestyle at Johnny Londoff Autoplex.
Why Buy a Used Car from Johnny Londoff Autoplex?
If you're looking for a used car dealership near you, one that offers a wide range of cars and trucks, plus excellent customer service, look no further than Johnny Londoff Autoplex. Our used car dealership is located in St. Peters, MO. We're delighted customers from all over the surrounding areas near Troy, Wentzville, and Warrenton, and we would be honored to serve you too! But you might be wondering, why buy a used car from Johnny Londoff Autoplex? For starters, we offer a wide variety of cars and trucks like our 2018 Chevrolet Silverado 1500, 2001 Chevrolet Corvette, or 2017 Ford Mustang for sale today. Whatever type of car you're looking for, we can work with you to determine the trade-in value of your car and explain our 2018 Chevrolet Silverado 1500, 2001 Chevrolet Corvette, and 2017 Ford Mustang promotions.
Used cars for sale in St. Peters, MO
For the buyer looking for a pickup truck, the 2018 Chevrolet Silverado 1500 makes a lot of sense. Read a 2018 Chevrolet Silverado 1500 review, and you'll start to understand why it's been one of the leaders in the pickup truck market for decades. A used Silverado makes a great value buy with a rugged frame, a spacious interior, and plenty of hauling capability. The 2018 Silverado 1500 was offered with a V6 engine delivering 285 horsepower, plus a 5.3-liter or 6.2-liter V8 engine producing up to 420 horsepower. The 2018 Silverado 1500 could tow up to 9,400 pounds when properly equipped.
If you're looking for something sporty and fun to drive, check out our 2001 Chevrolet Corvette. Check out a 2001 Chevrolet Corvette review, and you'll know that it still offers thrilling performance, even twenty years later. The lightweight design combined with the powerful V8 engine, which produces between 350 and 385 horsepower depending on the model, means the Corvette accelerates with a gusto! The wide track and wide tires deliver immediate response and impressive grip through the corners. If you read a 2017 Ford Mustang review, you know it has its muscle car looks while providing a bit more practicality. The rear seats mean you can take more people for a ride, while the available 5.0-liter V8 delivers a beautiful sound and impressive performance. If you want something that offers fun while still providing economical fuel economy, the 2017 Mustang was also offered with a 2.3-liter turbocharged four-cylinder engine.